Kariega Volunteer Testimonials: July - Nov 2015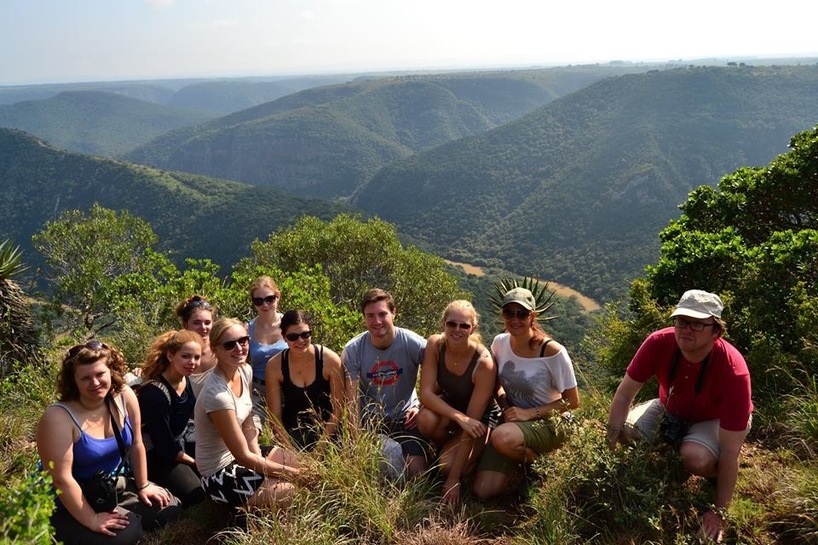 The Kariega Conservation Volunteer Programme is the ultimate Big 5 experience, where volunteers from across the world, get the opportunity to get hands-on involved in conservation management on the reserve. 
Read the feedback by some of the latest group of conservation enthusiasts. The volunteers continue to make valuable contributions to both conservation and community development projects. Below are comments from volunteers who stayed with us in July and November 2015.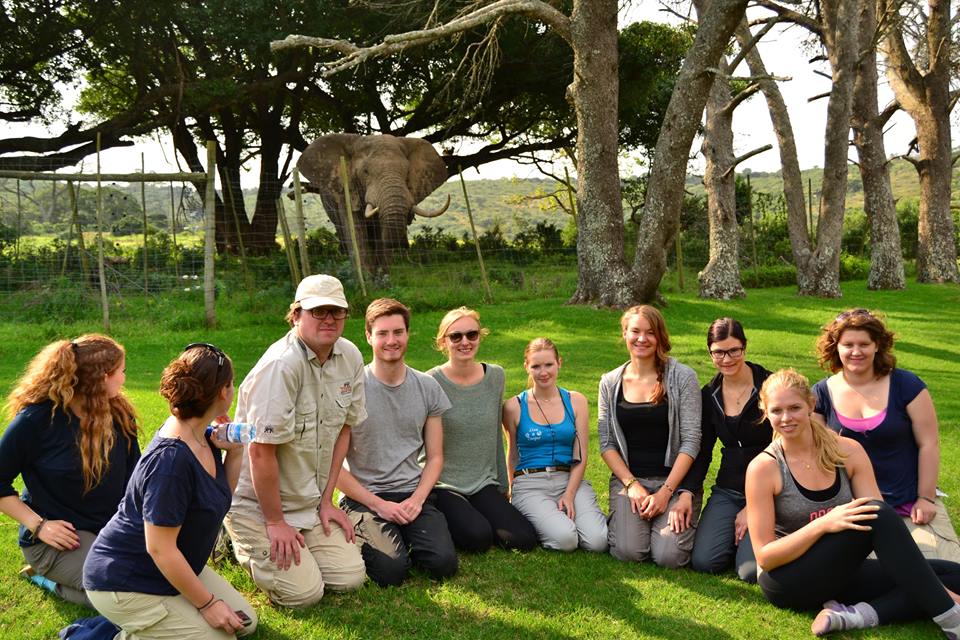 "Before I arrived here I was so nervous and didn't know what to expect. Thinking about living in the bush was kind of scary but it turned out to be so awesome. The volunteers all welcomed me and I just felt at home here from the very beginning. You feel like part of a family – living and working together with people from all over the world." Rilana Cahenzli, Switzerland, 27/07/2015 – 07/09/2015
"When I left my home in Belgium to come here, I didn't know what to expect. It turned out to be the most amazing experience – something that I will never forget and carry close to my heart. I'm a 100 % sure that I'll come back to South Africa because it's such a beautiful place. I still the remember the first day I arrived on Kariega – a big elephant bull came to welcome me to my new home! Something I really enjoyed were the bush walks, it made me feel part of everything here. The views are also amazing on Kariega and you can get really close to the animals." Lisa Theunis, Belgium, 24/08/2015 – 05/10/2015
"This experience has been life changing and incredible. Working on Kariega Game Reserve has been such an eye opener and so fantastic. I've learnt so much and it's been so different from my day-to-day life at home. The people here have been outstanding and I've had the best time with them. Leaving this place will be one of my saddest moments. I love what Kariega Game Reserve is doing here to look after the animals. I will miss Kariega and South Africa immensely." Megan Wilkinson, UK, 31/08/2015 – 21/09/2015
"Before I arrived in South Africa I would have never thought how much this whole adventure would change my life! I never thought that you could get so close to nature and wildlife without ever touching them. To see an elephant passing our jeep, just 10 cm next to my arm, suddenly stopping and staring at me made my heart stop and jump at the same time. It was such an amazing feeling that I will never forget! And all the moments close to the lions were also amazing. One of the stand-out memories were when we were clearing a road and a sub adult lion decided to wait for us close to the jeep! All the other great things we did; like checking camera traps, helping to dehorn a rhino, the physical work like road clearing, poisoning bushes and cutting down trees and our research game drives – it all made me feel like I'm doing something useful for the animals and nature. We had a chance to build a playground for the children of Farmfield School – seeing their faces when they saw what we did! Thanks to Frances, our coordinator, for all the activities we did together – canoeing was so funny, our amazing hiking trip to the top of the mountain with the stunning view and our braais with stick bread and mushrooms. All these experiences I shared with great volunteers. I met lovely people from so many different countries. I hope to see them all again one day." Lisa Schumacher, Germany, 03/08/2015 – 31/08/2015
"Well this is our second time at the Kariega volunteer programme. I can't believe our time here is already over again! We celebrated our first wedding anniversary here. The last month has been amazing with so many memories that I will cherish and remember forever. I am not going to list these things we did as there are too many. My advice to future volunteers is to embrace every moment here. Kariega has opened my eyes and made me appreciate the smaller things in life. Nature is amazing and we all need to protect it more. Frances, our coordinator is so kind and funny. Thanks for everything!" Paul and Mega Troughton, UK, 07/09/2015 – 05/10/2015
"What an amazing experience it has been to come and join the Kariega volunteer programme to see all of this wonderful wildlife with like-minded people who also share my passion for the natural world. The amount that I have been able to see here in three weeks is just fantastic. Seeing the rhinos interacting with each other has definitely got to be a personal highlight. And meeting Thandi and Thembi was so special. Every day here something amazing can happen – whether it's seeing 20 elephants pushing in for a mud bath that can only fit one, having a lion walk so close o the game vehicle that you can smell him or hearing the weird but beautiful squeak that baby rhinos make. Living in a volunteer house means you all get to know each other very quickly and I have definitely met some amazing people and made some true friends. And finally thank to our amazing volunteer coordinator. Her knowledge about wildlife and conservation issues is incredible and it was a real privilege to work with her on a daily basis." Ashleigh Dawson, UK, 26/10/2015 – 16/11/2015