Kariega River Lodge Offers a Beach and Safari Experience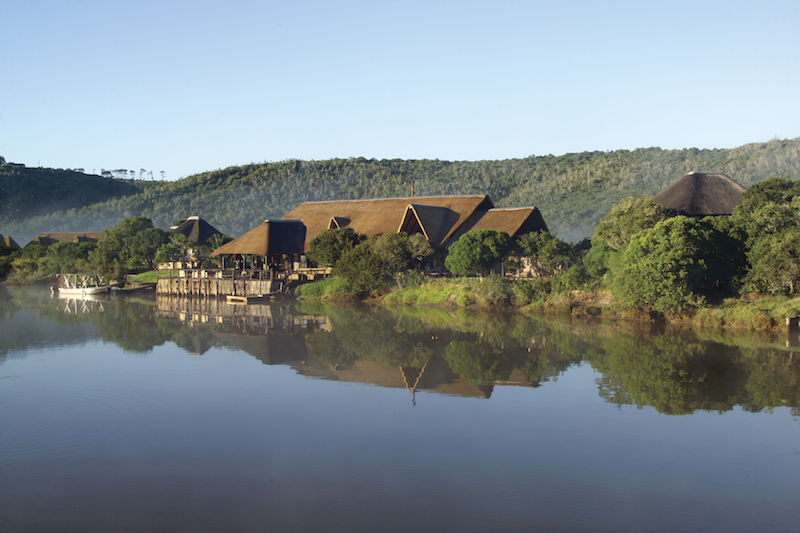 Kariega's River Lodge is located on the banks of the Bushman's river and about 14km (as the crow flies) from the Indian ocean. Beach trips are on offer for all River Lodge guests as part of their safari experience. Kariega is one of only a few Big 5 reserves in Africa to offer this combination.
River Lodge guests also enjoy canoeing and fishing (rods and tackle are available) from the lodge deck. These activities are included in the safari package and offered in addition to the twice daily game drives in open safari vehicles on the Big 5 reserve.
Boat Trip to White Sand Beaches on the Indian Ocean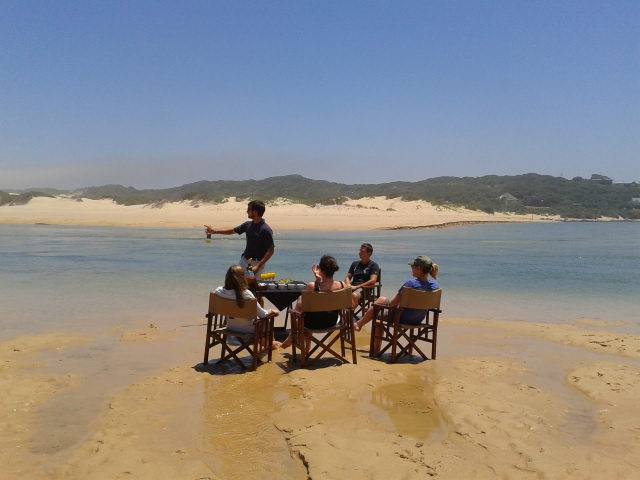 Beach trips often take place sometime between the morning and evening game drives. Guests discuss the trip arrangements with their ranger who will also take them on the boat.
The still waters of the Bushman's river are home to various species of fish and the banks provide perfect nesting spots for numerous birds. You are likely to see a few different types of kingfishers, the magestic fish eagle and lots of noisy weavers as you travel along.
Numerous Beach Activities to Enjoy
Once you reach the beach there are lots of options to enjoy depending on your mood and the conditions. You may feel like a brisk walk on the beach at low tide or a gentle stroll along the edges of the lagoon. There are unusual rock formations that create interesting rock pools and you might like to spend some time looking for starfish, mussels and sea anemones. The water is lovely and warm in summer and great for a refreshing swim. You might even feel like just being still and taking in the views or simply delighting in the fresh sea air.
Your Kariega ranger will offer advice on things to do as well as set up a comfortable beach-side camp. A selection of refreshing drinks and snacks are always on offer.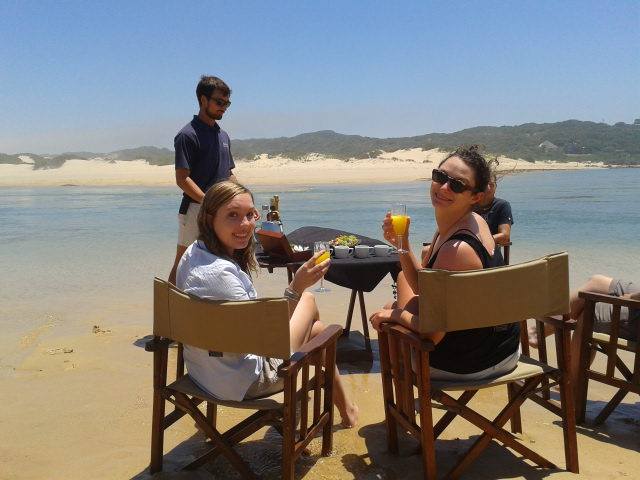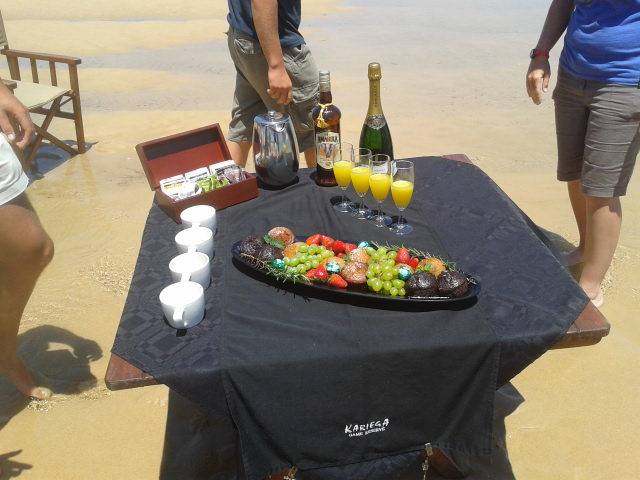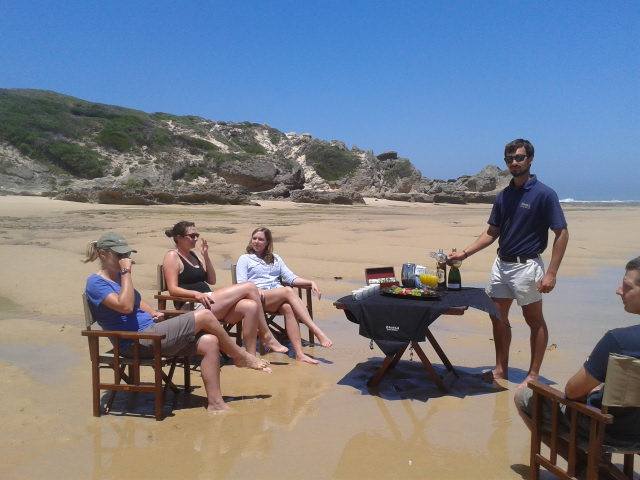 Kariega River Lodge offers a unique beach safari destination.
If you enjoyed your beach trip and safari while staying at Kariega please share your photos on our Facebook page or email us on bronwen@kariega.co.za.