ITV Animal Mums Series Features South Africa's Famous Rhino
We are excited to let you know that our inspirational rhino poaching survivor Thandi and her calf Thembi will feature in a new ITV documentary series called Animal Mums on Sunday 23 August 2015. The first episode, featuring the two Kariega rhino, airs on ITV One at 7pm. The three part series focusses on the bond between animal mothers and their babies.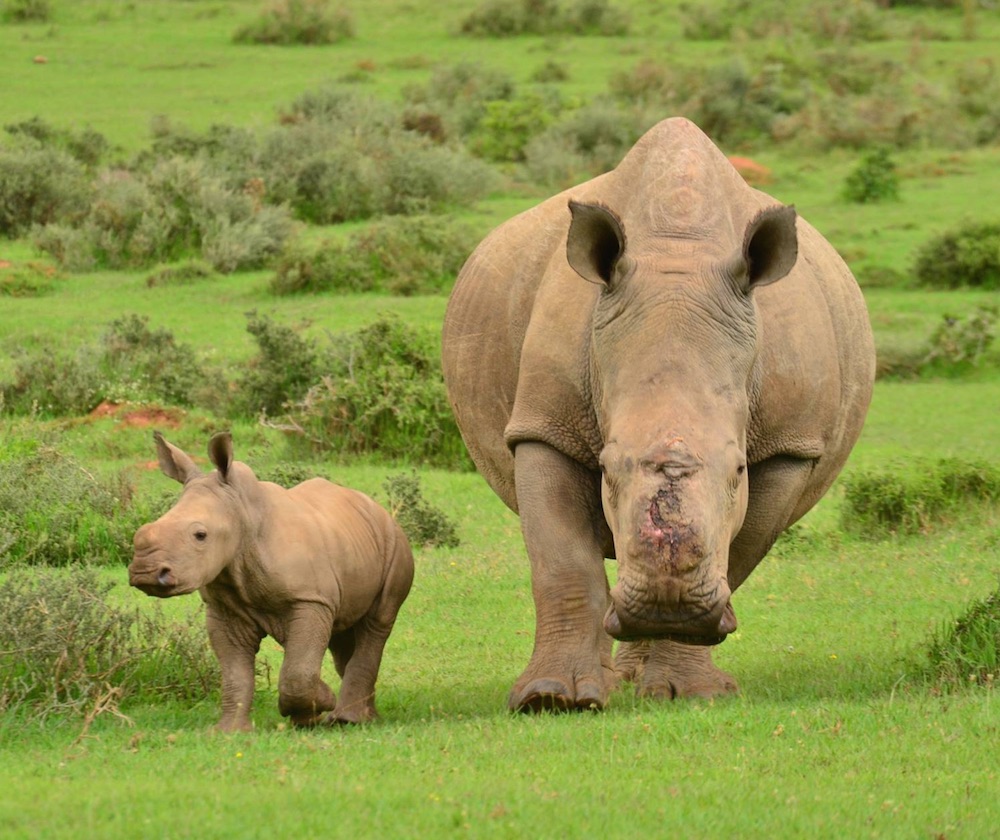 Film Crew Emotional After Meeting South African Rhino
The film crew visited Kariega earlier this year and were so touched by the story of Thandi, the female white rhino who survived after poachers hacked off both her horns and left her for dead. She has endured a dozen operations, including a never-performed-before skin graft, and miraculously gave birth to a calf on 13 January 2015. She now fends off aggressive bull rhinos if they threaten her baby and is a superbly caring mother. Read more about Thandi and Thembi. 
Dr Will Fowlds, the vet who looks after Thandi at Kariega Game Reserve, says, "There is a misperception out there about rhinos. People think of them as armour-plated tanks. Because of their thickness and the protection they have, people think they're also hard on the inside. But it's not like that at all. They have the softest, gentlest natures. I think rhinos make excellent mums. Their sense of nurturing is incredible."
We think that this animal mum is one of the most remarkable creatures on earth. Tell us what you think of the documentary on our Kariega Facebook page or leave your comments below.