We were recently pleased to assist a family on a specialised tour of South Africa's famous Garden Route. We were even more pleased to receive a such a great review from their stay that included Cape Town, Hermanus (whale-watching Mecca), Knysna & Plettenberg Bay and ending at Kariega Game Reserve. 
They had the following to say about their stay: "I have to say we managed to fit in so much more than we normally could in such a short time and enjoyed every minute. As I had said in my short note the people we met really stood out. We really enjoyed the South African sense of humour and found everyone we met without exception to be very helpful and friendly, plus all our guides were so knowledgeable. We were very happy with all the accommodation you had booked for us. We enjoyed the varied nature of the different accommodation; each had its own character and was very different from the impersonal chain hotels we often stay at. On the same note all the transfers you organised went like clockwork, and all of our drivers were very informative, helpful and friendly, in particular Ypie, with whom we spent a lot of time."
More Quarters - Cape Town
"Our More Quarters apartment was a great size, beautifully decorated and very comfortable. The Reception staff discussed our plans with us and booked the Table Mountain cable car, which we did right away (it was a lovely clear day and we got spectacular views); a day trip including Cape Point, Cape of Good Hope, Simon's Town Penguin Colony and Kirstenbosch Botanical Gardens and also advised on local restaurants. They were always interested to hear how our day went. Breakfasts here were John's favourite of the holiday, lots of choice and beautifully presented."
Elephant Hide - Knysna
"The views again were glorious, the atmosphere was very relaxed, breakfast was amazing and my favourite of the holiday especially the fruit smoothies and a maize porridge with banana, toasted almonds and brown sugar. Knysna was such a beautiful place; we would love to go back and would love to stay at Elephant Hide again." 
Grootbos Nature Reserve - Hermanus
"Such a luxurious place and what spectacular views! It wasn't at all stuffy though, as some 5* establishments can be. Again we found everyone to be so helpful and the staff ensured we got the most out of our stay. We had a lovely lunch on arrival and were soon out on a beach, cave and whale watching activity. We saw about 6-8 whales including babies and a white whale. A mother and baby also treated us to a lovely breaching display as we sipped champagne before sunset. The food here was of a very high standard. On our first night we had an eight course tasting menu and on the second we had canapés at the bar prior to a six course menu. John did his shark cage diving here which was the highlight of the trip for him."
Kariega Game Reserve - Eastern Cape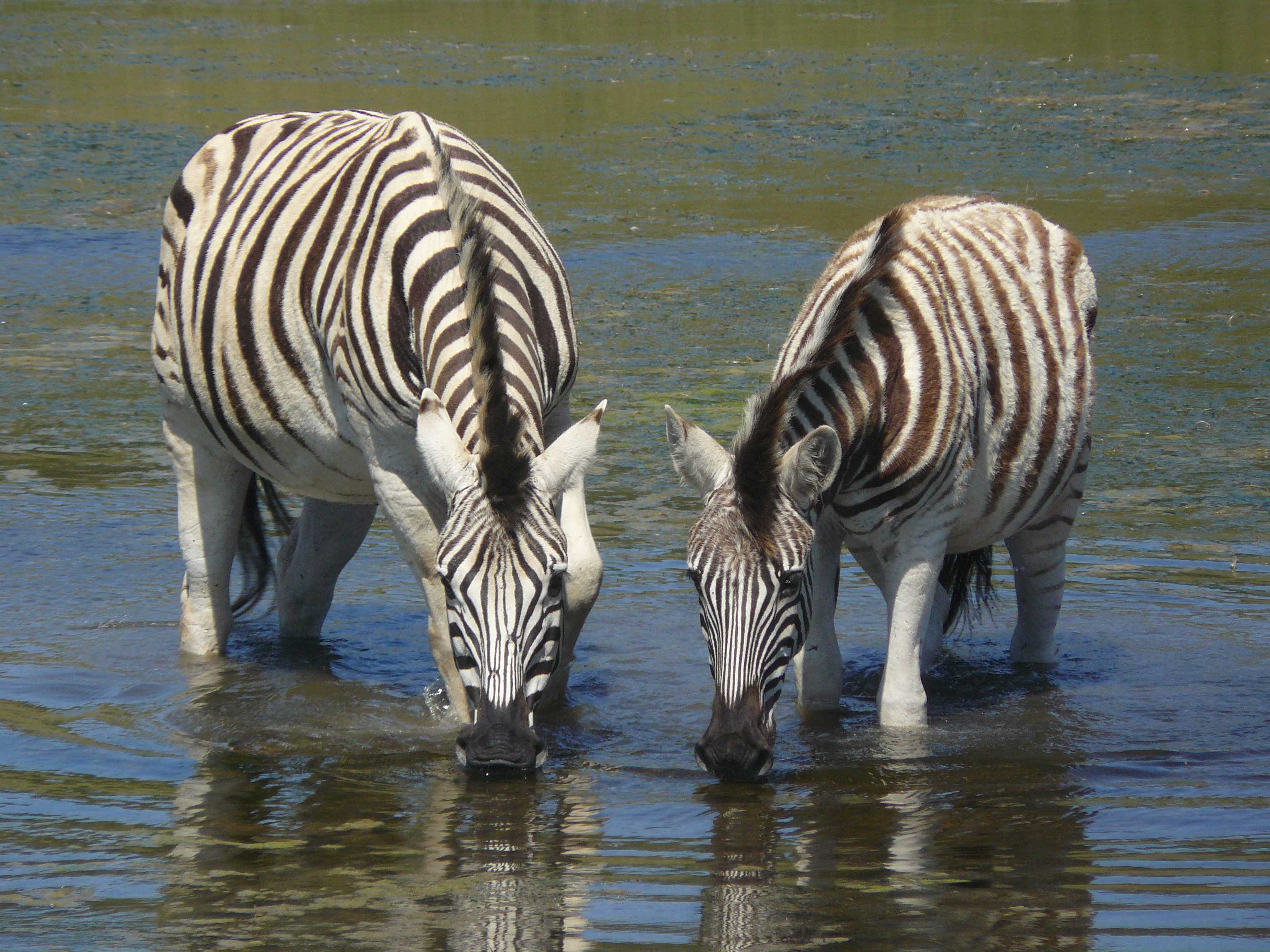 "The highlight of our holiday (other than the shark diving). Yes, it is not the luxury we experienced in Grootbos but it suited us down to the ground. The chalet was large, very comfortable and met all our needs. Food was good and plentiful, service was excellent and always with a smile. The eland steaks we had one lunch were so tender and my favourite dish here followed by the dauphinoise potato. 
Our Ranger Matt was the best. He was incredibly passionate about his job and so knowledgeable; of the animals and their habits, their physiology, the sounds they make; and of the complexities and difficulties of managing a reserve. He had a great sense of humour and love for the animals which shone through. He seemed to get closer to the animals than anyone else and we were always the last group back from our afternoon drive and could have happily missed dinner we enjoyed the drives so much! We shared our drives with a lovely Irish couple – Hugh & Ruth – and have arranged to send them our photos as they had forgotten to bring a camera. Hugh often called Matt 'Tarzan' as he always seemed to know what the animals were about to do – I particularly remember him saying that the male lion was about to roar and 2 minutes later that's exactly what he did! It was wonderful to get really close to the animals and Katie took a lot of great photographs, especially of the baby elephants. It was so good that her camera was found jammed under her seat in the jeep as she was very upset that she may have lost all the photographs she'd already taken. I have attached one of her photographs she took once the camera was recovered.
We also heard the story of Thandi the rhino and managed to catch a short sighting of her on our last drive. Rhino poaching is clearly a huge problem in Africa given the extraordinary value of horn on the Chinese black market and Matt was very informative on the subject. He's a big, tough Afrikaaner but admitted that he was in floods of tears when the Kariega rhinos were attacked – I wouldn't like to have been the poachers if he had got his hands on them. Other memorable moments were eating termites which taste like minty grass (Katie tried them too!), seeing zebra paddling in a water hole, following a secretary bird and viewing a pair of ostriches taking their chicks for an evening stroll! Speaking of ostriches, we also ate a lot of ostrich meat on holiday, including ostrich in black bean sauce at the Chinese restaurant on Knysna waterfront! We have eaten it in the UK but it is not easy to find and it is definitely now a firm favourite.
As well as the animals, the views at Kariega were beautiful and we loved the peace and stillness of the bush in the evenings. In fact, all three of us enjoyed it so much that we are agreed that we will, at some point, do a more extensive safari holiday, probably in the Kruger."
In summary it was a great holiday and our next trip will have an awful lot to live up to. I would really like to thank you again for putting it together for us and we will definitely be back."