School boy sells toffee apples to raise money for rhino conservation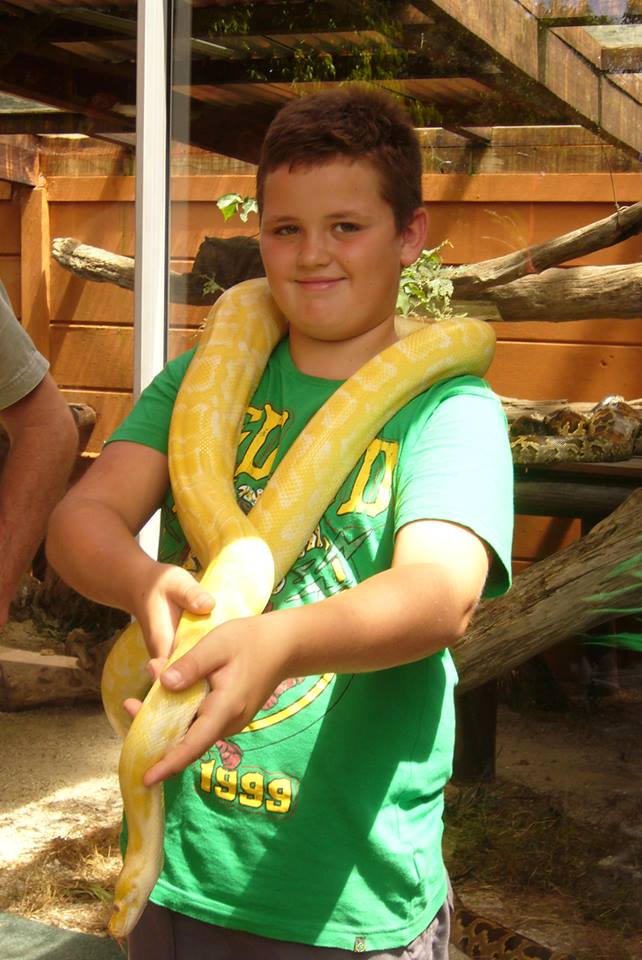 We received a donation to the Kariega Save the Rhino Fund from a Reece Pieters earlier in June. Reece joins so many amazing supporters who have contributed to our special fund dedicated to the care of our rhino's. We are so grateful to every single person or organisation for their assistance and generosity.
Reece is a 10 year-old school boy from Shaw Park Primary School in the nearby village of Port Alfred. Over the last four years Reece has become more and more aware of increase in rhino poaching and the need to conserve the species. During the first week of June he asked his mother to help him make and sell toffee apples at his school so that he could raise money to help conserve rhino. The duo, with some help from Reece's granny, made and sold 112 toffee apples and donated R1,120 to our Save the Rhino Fund.
Reece's mother Cindy recalls, "Reece always liked playing with animal toys. I remember him doing this as soon as he could sit up. He really loves animals. He wants to be a wildlife vet and helicopter pilot when he grows up."
Thank you Reece, Cindy and all those who bought your toffee apples. Your donation will help us improving anti poaching on the reserve and trying as best we can to continue protecting our rhino.
If you wish to contribute to our rhino conservation efforts please read more about how you can help the Kariega Foundation Save the Rhino Project. Any size donation will help, and is hugely appreciated!