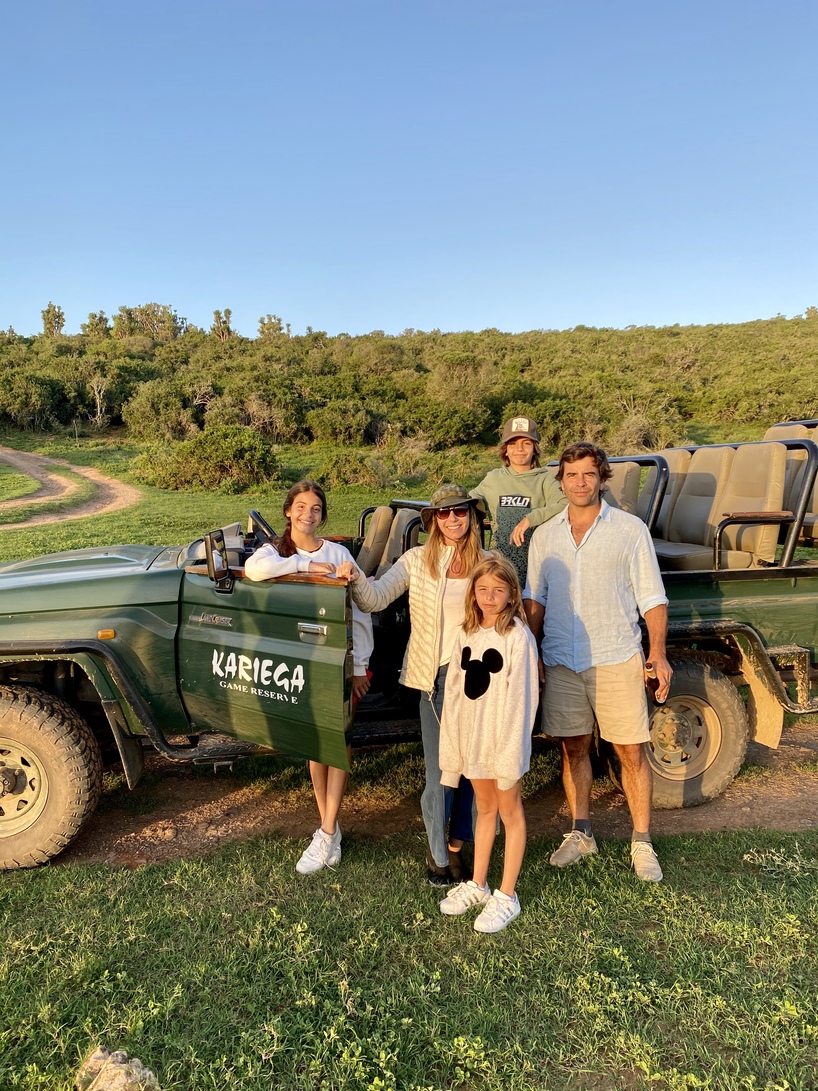 A family holiday is most enjoyable when there are plenty of fun family activities as well as opportunities for parents to relax while their children are safely occupied and having fun!
Kariega Game Reserve's, Main Lodge is one of the best safari destinations for kids in the Eastern Cape of South Africa. It accommodates families with children of all ages in comfortable, air conditioned log-chalets with large private decks framing breath-taking views across the valley.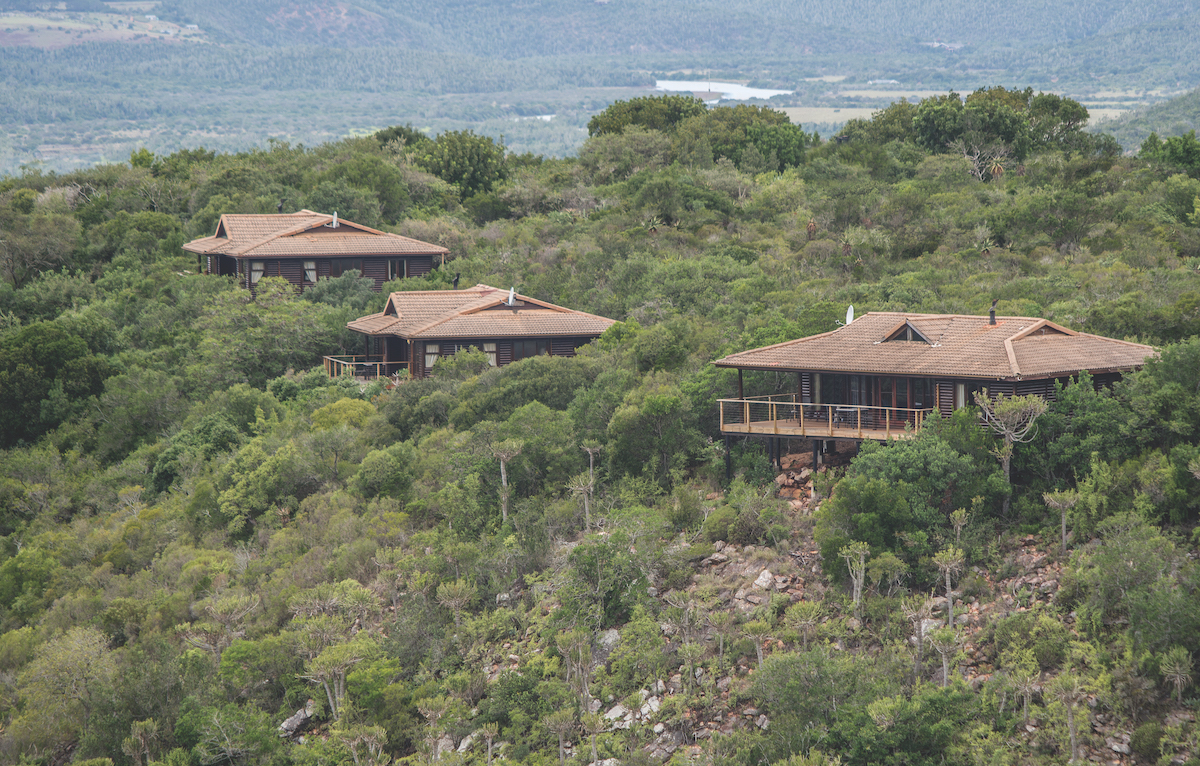 All bedrooms are en-suite and each chalet has a spacious lounge and living area which is great for socializing before retreating to the privacy and comfort of your bedroom.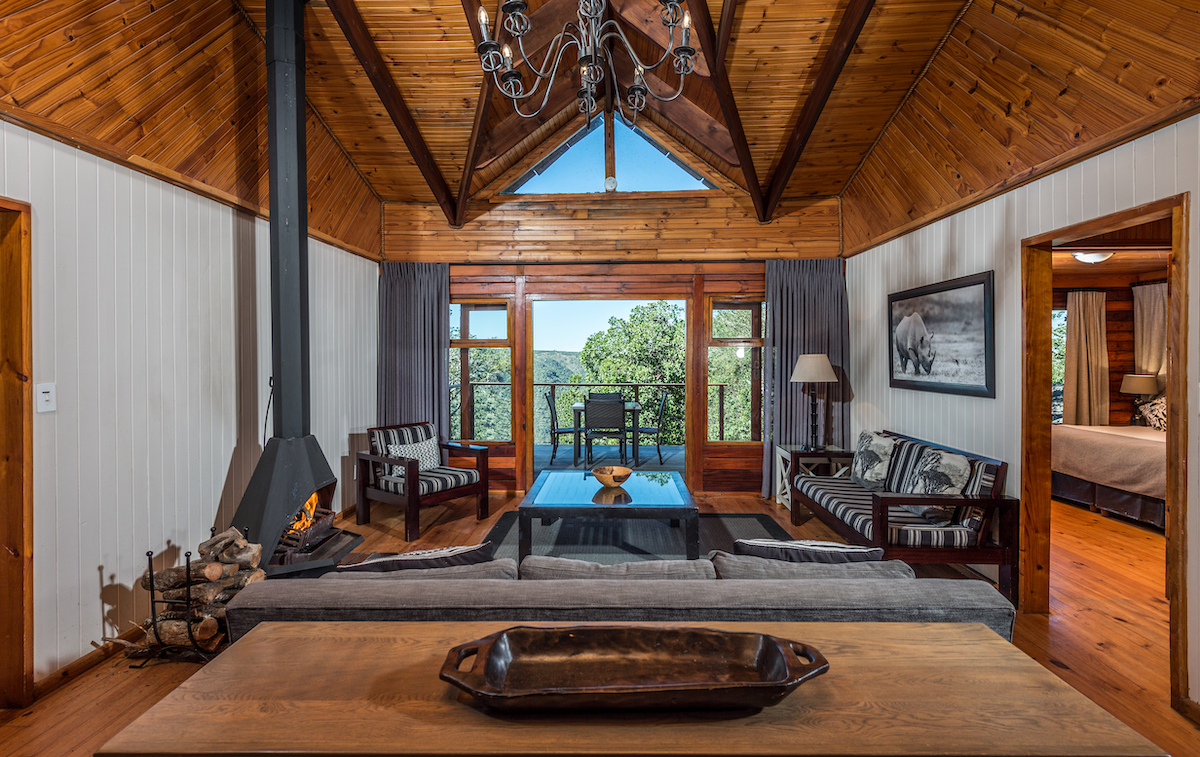 The lodge itself has been expertly integrated with the surrounding bush to create a natural environment where families can enjoy traditional meals in the restaurant or boma, a drink at the bar or a swim in the pool.

Main Lodge enjoys hosting families and inspiring a love for nature and curiosity into our natural world through our Kids on Safari programme.
The programme offers many diverse indoor and outdoor activities, games and crafts designed to ignite curiosity and gain knowledge about the African wilderness while having fun.
Families that stay at Main Lodge have the luxury of combing quality family time with fun and educational activities to keep the kids busy, while mum and dad relax and restore. 
On arrival at the reserve, the kids receive a kiddies pack with an activity booklet and an information brochure on what the Kids on Safari programme has to offer.
A Day on Safari at Kariega
This is what our Kariega kids can expect from a day on safari at Kariega!
An early morning wake up for a safari drive is the first fun, family activity of the day. Kids are normally full of excitement as many of them are seeing animals like zebra, giraffe and rhino for the very first time.  They typically point out every animal and ask many questions, which our guides answer with many fascinating facts.  
On returning to the lodge, breakfast is served, buffet-style in the restaurant that overlooks plains often teeming with wild animals. 
After breakfast the Kids on Safari programme begins, where children congregate for a fun filled morning learning all about reserve and the animals that live on it. 
Lunch is next on the agenda with wholesome buffet-style food for the family with an option of ordering off the children's menu. 
After lunch the whole family jumps onto the game drive vehicle for the afternoon/evening safari drive in excited anticipation as to what wild animals they might see out on the the reserve. Safari drives always includes a scenic drinks and snack break. In South Africa we call this 'sundowners'!
Afternoon safari drives often transition into night drives with the opportunity to see nocturnal animals and birds. Once back at the lodge, families sit for dinner either in the restaurant or Boma, where dinner is cooked South African style on an open fire and African singing and dancing is enjoyed by all.
After dinner, families return to their chalets to put tired, happy children to bed.  Parents might chose to enjoy a quiet, connected moment on their private deck, star-gazing, chatting about the day and enjoying a glass of wine.

Kids on Safari Programme
Our Kids on Safari programme is located in the centre of the lodge, where the restaurant, bar and gym are. Unalo, our lovely Kids on Safari coordinator, has a great passion for children and the wildlife of the reserve. She loves to educate children all about our diverse ecosystems, wildlife and the reserve in a fun way. 
Kid on Safari never get bored and children of all ages can attend. The playroom has many games and crafts for children of all ages. 
Older children in particular enjoy playing table tennis.
Kids of all ages enjoy the Kids on Safari trail where they get to make moulds of animals tracks; identify different birds and birdsongs and practice shooting at a target with a traditional kettie (a traditional South African slingshot) and learning basic bush survival skills.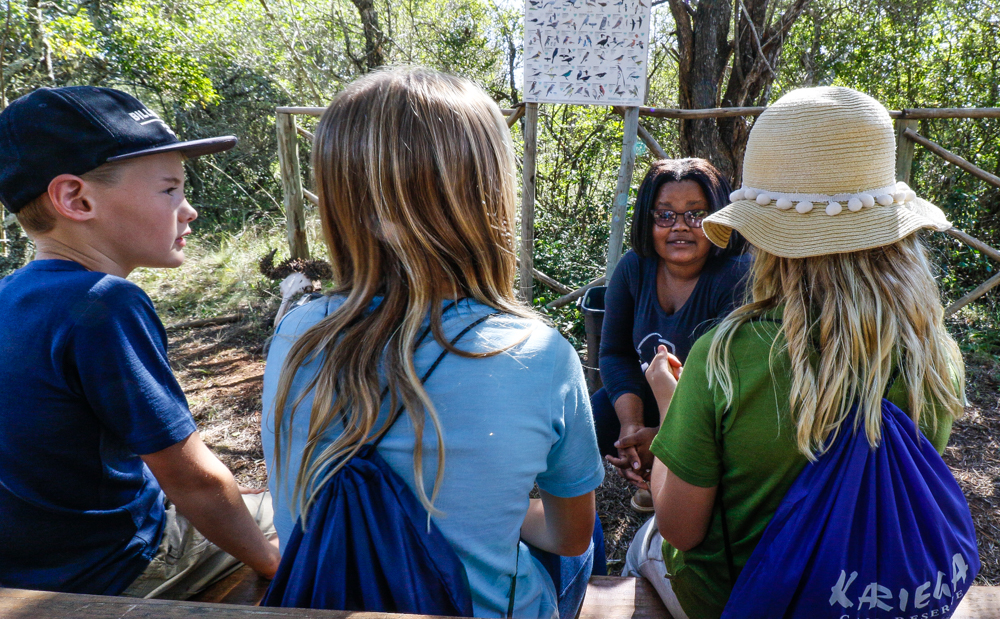 Sadly all good things, including safaris' come to an end. The disappointment is tempered with the opportunity for kids to be awarded their Junior Ranger Certificate after completing their activity booklets and a fun, inactive quiz to demonstrate how much they have learnt about the African wild. Knowledge they will no doubt share proudly with the friends and family back home.
Activities for the Whole Family to Enjoy
Kariega Game Reserve has many diverse activities that the whole family can enjoy together. 
Fishing is a very popular. A field guide can facilitate this activity between breakfast and lunch and teach everyone how to fish. This river setting is beautiful and tranquil.
A bush walk is always on offer. For families with children under 16 years old we have a safe bush walk, named the Blue Duiker Trail which is in the vicinity of the lodge where no dangerous animals are situated. 
Kariega Game Reserve has two beautiful rivers that flow through the protected area creating the opportunity for fun family activities like canoeing, river swimming and boat cruises.
The best activities of all are the morning and afternoon game drives! Children over the age of 5 years old can join all game drives including sightings of the Big 5. Children under the age of 5 will be taken on shorter, adapted drives to see many species of less dangerous game unless the field guides decide differently. 
There is also the option of babysitting throughout the day.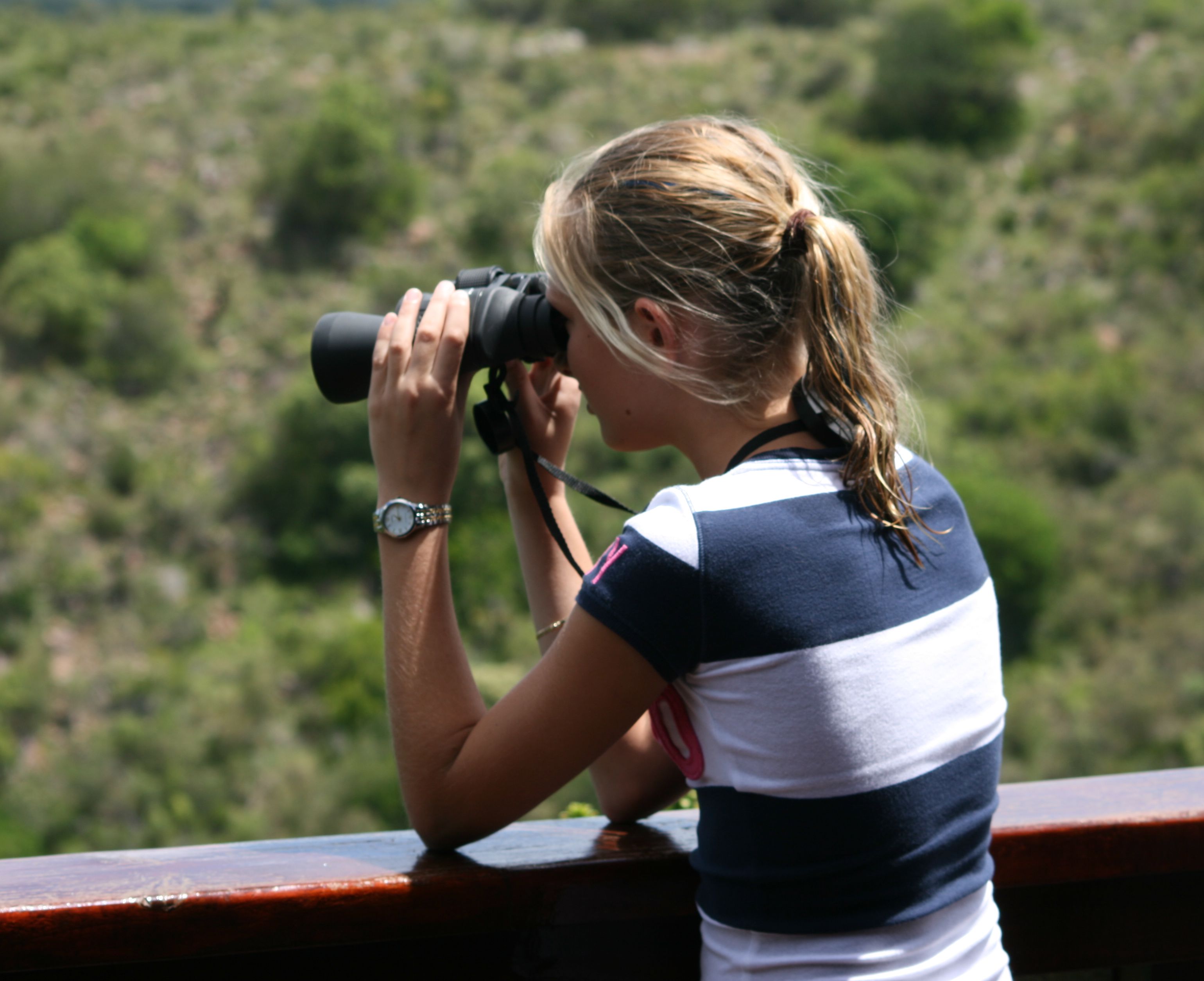 Book Your Family Safari 
If Covid19 has taught us anything, it is to live for today! If you are ready to take the plunge and book an African safari adventure for your family, contact our friendly reservations team. They are always eager to help make your dreams come true.
If you have been on family holiday to Kariega we would love to hear your stories. Please share your photos and memories with us on Facebook, Instagram or Tik Tok.
Photo Credit: The Donovan Family