Behind the Lens: Audience Favourite Photo Winner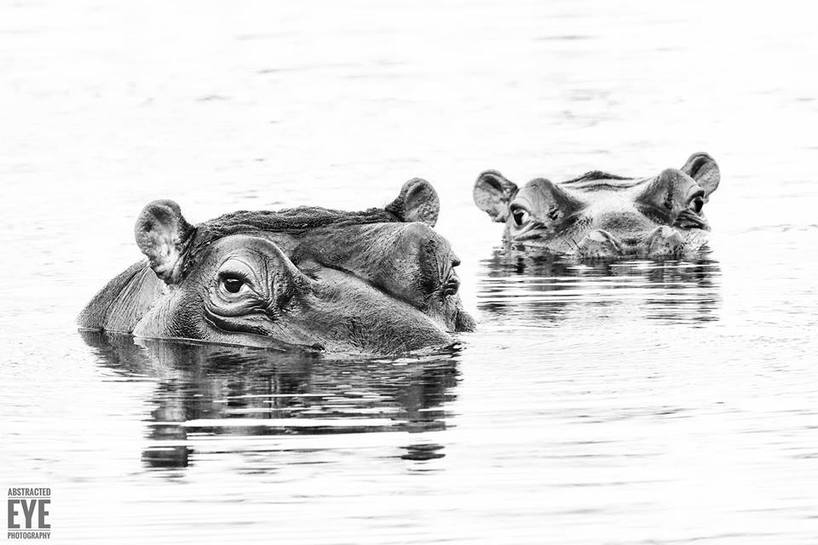 Andrew Colgan, a television Studio Designer from the UK, was voted the winner of the Audience Favourite category in the 2017 Kariega Facebook Photographic Competition. Andrew's winning photo is of two submerged hippo. Andrew was delighted when he received the news and immediately told his wife that they'd better start saving for another holiday to take advantage of his prize – an all-inclusive two night stay for two at Kariega's Ukhozi Lodge.
We asked Andrew a few questions about his safari experience at Kariega Game Reserve and how he came to take the winning photograph.
Behind the Lens with Andrew Colgan
Tell us more about your experience at Kariega Game Reserve.
The visit where I captured this image was our second trip to South Africa and Kariega. We first visited in 2009 while my wife was pregnant and came back with our now 7 year-old daughter. She absolutely loved the trip and was particularly taken with our guide Rudy. We really enjoyed Rudy's more laid back style of guiding; not chasing the big animals, but taking time to look at the smaller ones as well. The highlight of our visit was on our final morning when we were surrounded by a herd of elephants while the youngsters were playing boisterously. Eventually the matriarch put a stop to it and the youngsters behaved just like boys who had been told off. It was magical!
Tell us more about when and where the photograph was taken and how it felt to see and capture the moment?
I'm not sure about the exact location, but our guide Rudy took to us to find hippos in a pool in the river. I came to Kariega with an idea to capture an image of hippo, so to actually get it felt great. Standing this close to hippos was pretty special. We had to be as quiet as possible, so all we could really hear were the birds and the hippos breathing. It was very serene.
Can you share the details about your camera and settings?
I use the Fuji X mirror-less system. This shot was taken with an X-T1 using a 100-400mm lens and a 1.4 x teleconverter to allow a close-up shot of the hippos.
Tell us more about your interest in photography.
I've been interested in photography for the last 10 years or so and have made it my primary hobby for the last 5 years. I tend to shoot mostly landscapes and urban scenes. I'm a member of my local photography club, so many of my Kariega images have been used in competitions and local exhibitions.
Tell us when you might be able to come back to take up your prize and who you will bring.
We're hoping to organise another holiday to South Africa and Kariega in July 2018.
The Kariega team is so looking forward to having Andrew and his family back for the third time, where he will adding to this incredible collection of photos he took on his last trip.