Meet Our General Manager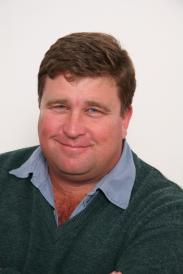 Alan Weyer was born, raised and educated in the Eastern Cape and has a deep love and appreciation for the region - it's wildlife, people, history, landscape, language and culture. He is an experienced manager and hospitality professional, especially when it comes to running a collection of luxury lodges in the African bush. Alan is also a natural host and is always welcoming and responsive to guests. We are proud to have him as our General Manager.
If you get the chance to spend some time with Alan while at the reserve, you will find out that he is also a renowned and respected Eastern Cape historian, a local comedian and former pineapple farmer!
Alan's knowledge of the Eastern Cape frontier region's history is captivating. He weaves truths, tales and legends into an unforgettable journey through time involving the ancestors of people from all over the world.
Alan's particular area of historical expertise is the Frontier Wars of the Eastern Cape (1779 – 1879). He describes the period as 100 years of war with some outbreaks of peace. Of particular interest is the battle of Grahamstown in 1819 when thousands of Xhosa warriors armed with assegais attacked the British garrison and nearly won the day. The Xhosa leader, Makhana, was imprisoned on Robben Island, the same prison where Nelson Mandela spent most of his incarceration 150 years later. Mr Mandela, who grew up not far from Kariega, went on to become South Africa's first black president and one of the greatest leaders the world has ever seen.
Alan is also loved by the local community as one half of the well-known two man comedy act, Boet 'n Swaer. Inspired by his experience as a farmer, the show is a wildly hilarious expose on Eastern Cape culture and politics, which over the last two decades has captivated both South African and international audiences.
Alan's deep understanding of culture and the dynamics which inform today's society makes him an excellent General Manager. He is also a sought-after keynote speaker for local businesses that are keen to succeed in our modern, multicultural environment.