I'll be Your Voice: Inspired by Thandi
Three-Years-on from Tragic Rhino Poaching at Kariega
As we continue to celebrate Thandi's amazing recovery from the rhino poaching in March 2012 we are constantly buoyed by how this horrific incident has fueled public passion for this species and motivated people from far flung places to get actively involved in helping to save the rhino. We are so proud to publish some of the wonderful achievements and projects that have been inspired by this brave rhino. Our sincere thanks to everyone who has, and continues to fight for our rhino.
I'll be your Voice: Inspired by Thandi
Our thanks to Rozanne Visagie for this update.
"I originally (back in 2012) wrote and recorded the song "I'll be your voice" in aid of rhino conservation when I saw the horrific images of Thandi and Themba on the internet. I was so disturbed by the images that I wrote the song that same evening at about midnight when I could not sleep.
I then contacted Dr. William Fowlds and after a few months of contact with various interested groups and familiarizing myself with the plight of our endangered wildlife, the organization I will be your Voice was formed.
Projects to Raise Awareness and Funds
I will be your Voice has raised R105 000 since 2013 in aid of rhino conservation. This has mostly been through art auctions, gala events and outreaches at schools in the Western Cape. Funds have been donated to the Chipembere Rhino Foundation (Eastern Cape), Sanwild rhino sanctuary (Limpopo) and the Hoedspruit endangered species centre (Limpopo).
Thandi has become such a role model for all who care about our endangered wildlife and their future and I know that she and her little baby will continue to inspire us to do even more for them and their species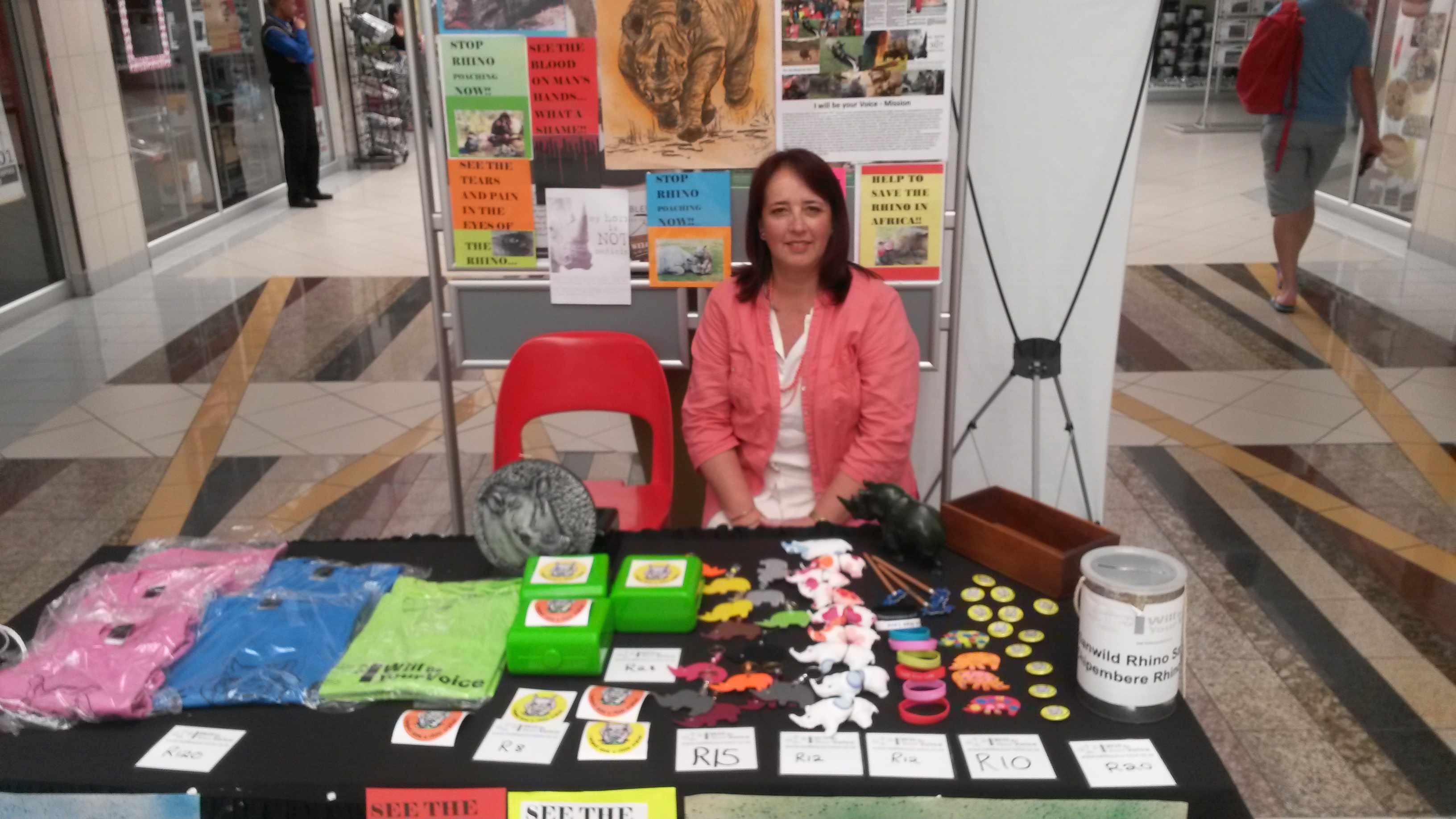 Animals cannot speak for themselves and we have a responsibility to be their voices. 
I have used the song to create awareness at school presentations. You can listen and watch the music video below.
/
Rhino Conservation Projects for 2015
The aim is to continue with school outreaches and awareness campaigns and to also host another bigger art auction/event and possibly also a wine auction in aid of rhino conservation.
I also hope to release another music video called "Emma's dream" which I wrote from the viewpoint of a rhino orphan. This video will focus on the plight of the rhino orphans.
I will be incorporating baby rhino footage in this video including images of Thandi's calf filmed by Paul Mills."
I'll be your Voice: Get in touch
You can find out more about Rozanne and her fundraising efforts by visiting her Facebook page or follow this link to her website.