Endemic and Scarce Species Research and Reintroductions
The first wildlife reintroduction took place at Kariega in 1989. Kudu, eland, oribi, waterbuck, blue wildebeest and red hartebeest were reintroduced to join other endemic wildlife that were already present in limited numbers. Giraffe, hippo, zebra, Cape buffalo, black and white rhinoceros, elephants and lions came later.
It is accurate to say that the gradual growth and development of the now expansive reserve is one of the most accomplished conservation projects in the Eastern Cape. The Kariega Foundation and Kariega Game Reserve, with support from the Kariega Volunteer Programme, are pioneers in the development of a unique conservation project.
Current endemic and scarce species research and reintroduction projects include brown hyenas, honey badgers, barred owlets, serval, rhino and leopard. Some of the research incorporates the use of motion-sensor trail cameras at strategic locations in the reserve to record wildlife that live in or move through each area. We know these animals and birds are active on the reserve as we find tracks, scat and other signs but sightings of some species are rare.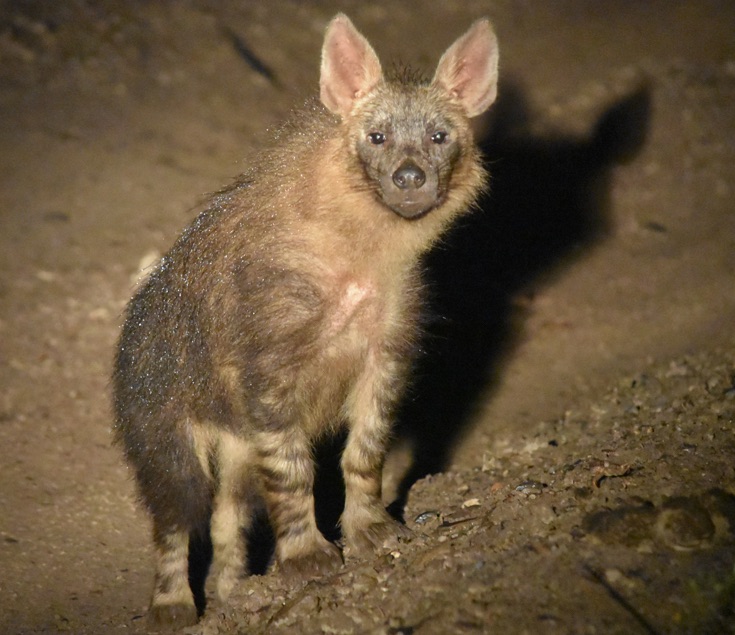 Significant research is conducted before reintroductions take place. A key aim is to ensure that each species will survive, and thrive, in the intended area of release. The Kariega Foundation and Kariega Game Reserve incorporates knowledge from specialist organisations, including the Endangered Wildlife Trust, the Forever Wild Rhino Protection Initiative of the Wilderness Foundation, MediVet, Rhodes University, Ikhala Veterinary Wildlife Services, Cat Conservation Trust, the Caring Owl and other experts on specific species to assist with research for each project.
Both the Kariega Foundation and Kariega Game Reserve are recognized as leaders in well-researched reintroductions of endemic and rare species in the Eastern Cape, and are also against unsavory hunting practices that still persist in the province.
How can you Support this Project?
Join the Kariega Volunteer Programme and actively participate in research and reintroduction.
Donate funds to support the cost of research and reintroductions.
How can you Help?
Any help and support we get from anyone is hugely appreciated.
You can help in many ways:
First National Bank
(or FirstRand Bank)
Account no: 62275606526
Branch:Newton Park
Branch code: 261050
Swift/IBAN: FIRNZAJJ or FIRNZAJJXXX
Bank Head Office Address: FNB Bank City, Simmonds Street, Johannesburg, 2000
Contact us regarding other ways to donate and support a project of your choice.
Conservation Updates
We post regular updates on all of our Kariega Foundation conservation projects. Read our conservation updates.
Join the Cause
Support us by donating via GivenGain.